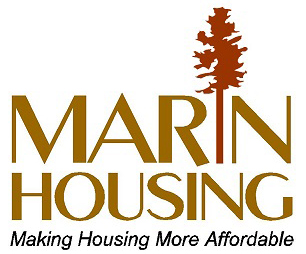 Marin Housing Authority – San Rafael, CA
Program Manager

Salary: $70,089.00 to $93,925.92 Annually
Salary is supplemented by a generous benefit package.
Application Deadline: Open until filled.
Marin Housing is seeking an experienced Program Manager to manage the Section 8 Leased Housing Division. This position supervises a staff of eligibility workers, inspectors, and clerical positions. Day-to-day operations include initial and continuing eligibility, housing quality inspections, lease negotiations, HAP contract preparation and monitoring, maintenance of the waiting list, and client/landlord relations.
About Marin Housing Authority
Marin Housing Authority's purpose is to assist low and moderate income people to secure and maintain quality, affordable housing. The Marin Housing Authority ("MHA") is a small, dynamic agency, well-respected in our field. The Housing Choice Voucher and the Public Housing programs have been rated either as a high performer or a standard performer for the past few years. We serve thousands of people through a wide range of programs and services, including public housing for families, seniors and the disabled; housing choice vouchers (Section 8); supportive housing services for special needs populations; rental assistance payments; and financial and technical assistance for moderate-income first-time homebuyers and low-income homeowners. We have about 40 employees.
Marin Housing is one of Marin County's largest providers of affordable housing, operating over 500 owned housing units and over 2,000 Section 8 Tenant Based Vouchers. Our $36 million Section 8 program has an allocation of 2,163 voucher, including 290 Project-Based Vouchers, VASH, HOPWA and Mainstream. We also have an award-winning Family Self-Sufficiency Program that has helped design our Section 8 Homeownership Program.
Working as a Program Manager
The Program Manager reports to the Deputy Director, and represents the MHA with community groups, researches grants and/or funding options, develops grant budgets, and monitors HUD budget or the internal operations budget as assigned. In addition to possessing thorough knowledge of administering a Section 8 Housing Choice Voucher Program; goals of agencies that administer programs for low income persons; techniques of personnel administration as they relate to training, motivating and evaluating employees; budget preparation and fiscal control; and the needs and problems of socially and economically disadvantaged persons, the ideal candidate will also:
Be knowledgeable about federal housing laws, ordinances, rules and regulations, Marin Housing Authority policies and programmatic procedures
Possess excellent interpersonal and communication skills
Be a team player, capable of working creatively with a variety of housing and service issues facing Marin Housing
Understand the importance of excellent customer service
Be computer literate and well-versed in PC-based word processing, spreadsheets and databases
Be excellent at prioritizing and multi-tasking, conscientious about timeframes and deadlines, and able to organize and monitor the complex program processing requirements in an effective way
Be supportive and able to motivate and mentor staff
For more information about this position, benefits, the experience and education requirements, and the process for applying, please visit our employment opportunities website at: https://www.marinhousing.org/employment-opportunities.html
Marin Housing Authority
4020 Civic Center Drive
San Rafael, CA 94903
Ph: 415/491-2525
---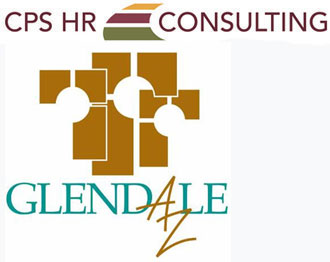 City of Glendale, Arizona
Housing Services Administrator

Annual salary range: $73,056 to $109,584
Application deadline: Open until filled.
The initial review of resumes will occur on Friday, April 12, 2019.

Recruitment Brochure: www.cpshr.us/search
City of Glendale, Arizona website: www.glendaleaz.com
Glendale is a city with a diverse, dynamic, and distinctive southwestern history, and is home to nearly 250,000 people. The city is seeking a collaborative, respectful, and engaging new Housing Services Administrator to plan, organize, and administrate housing programs, capital improvement projects, and the maintenance of city-owned public housing properties. A background in public housing strategy, policy, programs, and homeless issues is a must. Familiarity with HUD policies at the national level and prior experience with community revitalization is desirable. The Glendale Community Housing Division is rated as a high performer by the U.S. Department of Housing and Urban Development and has a staff of 17 with a budget of $14 million dollars.
The new Housing Services Administrator shall have a Bachelor's degree in Accounting, Business, Public Administration or a related field. Five years of experience involving federally assisted housing programs and grant administration including two years of supervisory experience is required. A Public Housing Manager certification is preferred, and a bilingual candidate is a plus!
To view additional qualifications and submit your resume, cover letter, and a list of six work-related references (who will not be contacted early on) please visit our website: https://secure.cpshr.us/escandidate/JobDetail?ID=443
For additional information, contact:
Josh Jones
Kylie Wilson
CPS HR Consulting
916 / 471-3301
916 / 471-3325